Equine Integration ondersteunt en adviseert ruiters, coaches en trainers
Equine Integration is er voor topsporters, breedtesporters, gedreven amateurs, coaches, trainers, dierenartsen en andere specialisten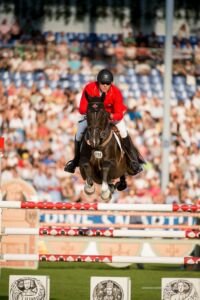 in de paardensport op zowel nationaal als internationaal niveau. Door innovatieve metingen uit te voeren tijdens trainingen en wedstrijden wordt de fysieke gesteldheid van het paard nauwkeurig gevolgd. Op basis van de resultaten wordt een passend trainingsschema opgesteld met als doel sportprestaties te optimaliseren op een verantwoorde en gezonde manier. Equine Integration is in 2021 opgericht door Carolien Munsters eb Chris Sorensen als voortzetting van Moxie Sport.
Over Carolien Munsters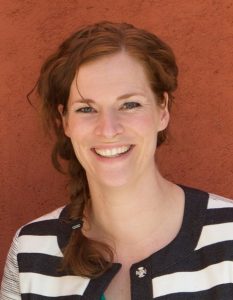 In 2010 ben ik gestart met Moxie Sport. Ik wilde mijn kennis op het gebied van sportfysiologie inzetten ter bevordering van de trainingen en prestaties van sportpaarden. Ik heb veel ervaring als ruiter en heb diverse jonge paarden opgeleid tot nationaal niveau (dressuur, springen en eventing). Ik vind het een uitdaging om mijn ervaring en wetenschappelijke kennis te vertalen naar de praktijk, zodat sporters en coaches er daadwerkelijk mee aan de slag kunnen. In 2006 heb ik de master (medische) Biologie behaalt aan de Radboud Universiteit. In 2013 ben ik gepromoveerd in de sportfysiologie van het paard aan de faculteit Diergeneeskunde (Equine Science), Utrecht Universiteit.
Met Equine Integration heb ik al veel topsporters mogen begeleiden en geholpen hun trainingen te optimaliseren. Zo ben ik inmiddels ruim tien jaar officieel adviseur van het Olympisch Eventing Team. Ik begeleid de ruiters bij de fysieke training van hun paard door middel van fittesten en specifieke trainingsprogramma's. Ik monitor de trainingen en wedstrijden, analyseer de resultaten en evalueer deze met de ruiters zodat ze hun trainingen kunnen optimaliseren. Het is en blijft een fantastische ervaring om op deze manier bij te mogen dragen aan de Olympische Spelen van Londen, Rio de Janeiro, Tokyo en diverse Europese- en wereldkampioenschappen.
Daarnaast vind ik het leuk om als docent praktijkkennis over te dragen op andere ruiters, trainers en dierenartsen. Ook ben ik continu bezig mijn kennis te vergroten door me te verdiepen in de laatste wetenschappelijke literatuur (zowel humaan als van paard) en door onderzoek uit te voeren. Dit doe ik in opdracht van de faculteit Diergeneeskunde en als embedded scientist in de paardensport (NOC*NSF). Tot slot verzorg ik vanuit Equine Integration diverse cursussen op het gebied van sportfysiologie en geef ik trainingen en lezingen. Naast diverse onderwijsbevoegdheden, ben ik geregistreerd als erkend CRKBO docent en zijn een aantal cursussen geaccrediteerd door de KNHS en de NVFD.
Over Chris Sorensen
Founders of Equine Integration are Chris Sorensen and Carolien Munsters.
Chris Sorensen is an internationally established competitor, but he
also specializes in training high performing students. Chris' students
have the desire to compete at the upper level of the sport. In 2016,
Chris became one of Canada's first-ever High Performance 1 level
certified coaches. He also served on the Equestrian Canada Board of
Directors.
sportpaarden begeleid naar internationale kampioenschappen
Op dit moment is er een vacature voor Front-end Software Developer bij Equine Integration.
Job Description
At Equine Integration (eI), the passion for Equestrian sports, the human interaction, and the data behind sport, performance and welfare drives our company.
At eI we connect highly motivated, young, talented people to our expert team, to learn and grow and become experts themselves. Together we are the drivers of our innovations. As a new and fresh company, we want to kick-start the Equestrian world with sensors, AI and data-engineering and promote a bright Equestrian future. Although we are a young company, the staff is highly educated, senior experienced and high-end tech-oriented with a clear goal and focus to grow.
Starting as a full time Front-End Software Developer gives you the opportunity to grow with the business. You become part of our development team building technological innovations in a data-driven and agile way. You will be responsible that the data arrives at the customer in a meaningful way; which enables the end user to understand the horse welfare and performance.
About Equine Integration
Equine Integration is located at Hoogeloon, The Netherlands and supports and advises top athletes, passionate amateurs, coaches and trainers in by innovative measurements and monitoring systems. By translating scientific knowledge into practice, we help riders and coaches to improve their performance and welfare of humans and equines. Our vision is to fully integrate monitoring of equine performance and welfare in our future. As Equine integration guides a lot of elite top horses, Olympic and Paralympic teams and riders in the world and training analysis is part of our daily business.
Founders of Equine Integration (eI) are Chris Sorensen and Carolien Munsters.
Carolien Munsters holds a PhD degree in equine exercise physiology. She has guided several Olympic teams and Paralympic riders and was able to contribute to the Olympic Games in London, Rio de Janeiro and Tokyo and supports international riders in various disciplines to European and World Championships. In addition, Carolien is also active as a researcher at the faculty of veterinary medicine (Utrecht university) and as an embedded scientist in the equestrian sport for the Dutch Olympic committee (NOC * NSF).
Chris Sorensen is an internationally established competitor, but he also specializes in training high performing students. Chris' students have the desire to compete at the upper level of the sport. In 2016, Chris became one of Canada's first-ever High Performance 1 level certified coaches. He also serves on the Equestrian Canada Board of Directors.
Our Chief Data Engineering Dr. Boris Kingma is responsible for the data science and data engineering of the company. He has a background as senior scientist at TNO.
What are you going to do:
Together with our experts:
You will work on full stack development of our services.
You will develop and test user interfaces for the end users
You will connect with the backend services
You will try to find the perfect balance between creativity and productivity. 
Besides the technical aspect, you will also be working on the usability and performance of our applications. 
You will work on, but not limited to

Mobile App development and testing (React Native)
REST API usage
Customer engagement analyses
Want to know more? Take a sneak peek at our website: https://www.equineintegration.com
Coding skills required at Equine Integration:
Javascript
React Native
PHP
SQL
HTML5 + CSS
Python or R skills are nice to have.
What we offer:
Competitive remuneration package
Ownership: You work closely with stakeholders and take decisions together. 
Agile: You work with us in an agile team that is using agile methods and is committed to clean code development 
International: As an international cross functional team, we are collaborating with colleagues worldwide, highly welcoming diversity. 
We give you flexibility: So that you can combine work and private life in the best possible way, we offer flexible working hours, opportunities for mobile working
You will be a part of a good working atmosphere, hands-on and directly in contact with senior experts.
Start part-time with in short time future sight op full time job
What we ask:
Minimum hbo level or equivalent ability
​No experience needed, experience is learned at the job
Familiarity with agile design and development
Experience with coding applications in Javascript and PHP
You have good knowledge of relational Database systems
You like building new and improving existing services
You enjoy delivering high quality code meeting technical functional and non functional requirements
You are familiar with cloud orchestration / CI-CD systems in general
Your knowledge in monitoring is a plus
You dream in English (Dutch is not mandatory)
French speaking is beneficial
If you're interested, please send your resume and motivation before 2th of June 2023 to Equine Integration, Dr. Carolien Munsters  (carolien@equineintegration.com or +31612509719) . For more information, please contact Dr. Carolien Munsters.
Not sure you meet 100% of our qualifications? Have an untraditional background? Apply anyway or feel free to send me an email with your questions/hesitations. 
 Address:
Equine Integration
Groenstraat 2C
5528 NS  Hoogeloon
Daarnaast zijn wij doorlopend op zoek naar tech en data gedreven personen met een passie voor sport. Als geen passende vacature staat mag je altijd een open sollicitatie sturen naar: info@equineintegration.com
Wil je graag een open sollicitatie doen? Of solliciteren naar een stageplaats? Mail je cv en korte motivatie naar info@equineintegration.com
Met veel plezier werkt Moxie Sport samen met onderstaande partners.