Moxie Sport supports and advises riders, coaches and trainers
Moxie Sport is intended for elite athletes, recreational riders, driven amateurs, coaches, trainers, veterinarians and other specialists in equestrian sports at both national and international levels. By innovative measurements during training and competitions, the physical condition of the horse is accurately followed. Based on the results, an appropriate training plan is drawn up  to optimize sports performance in a responsible and healthy way. Moxie Sport was founded in 2010 by Carolien Munsters, which holds a PhD in equine exercise physiology. Since then Moxie sport has helped a large number of elite sports riders with analysis and/or guidance. Moxie Sport guided the Olympic eventing team,  the youth team riders of eventing and endurance, Reining team riders and  members of WORLD CUP Driving and various Olympic and dressage- and show jumping riders.
About Carolien Munsters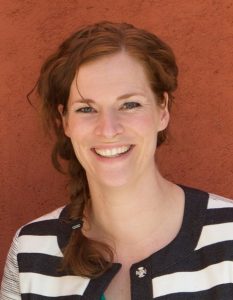 In 2010 I founded Moxie Sport. I wanted to use my knowledge of equine exercise physiology to improve training and the performances of sport horses. As a passionate amateur rider I have educated a lot of young horses up to national level (eventing, dressage and show jumping). I find it a challenge to translate scientific knowledge and my experience into practice, so that athletes and coaches can actually work with that knowledge. In 2006, I got my MSc in (medical) biology  at the Radboud University. In 2013 I got my PhD degree in equine exercise physiology at the Faculty of veterinary medicine, Equine Sciences, Utrecht University. 
With Moxie Sport I have already guided many athletes to optimize their training. For ten years now  I am the official advisor to the Olympic Eventing Team. I accompanied the riders with the physical training of their horse through exercise testing and specific training programs. I monitor the training sessions and events, analyse the results and evaluate these with the riders, coaches and team vets so that they can optimize their workouts. It remains a fantastic experience to be able to contribute to the London Olympic Games, Rio de Janeiro and several European and World Championships in this way. Besides the Eventing Team I also accompanied several international and national riders of various disciplines and levels.
I also like to teach practical knowledge to other riders, trainers and veterinarians. Also, I am continuously working to increase my knowledge by delving into the latest scientific literature (both human and horse) and by performing research. I do this on behalf of the Faculty of veterinary medicine and if embedded scientist in equestrian sports (NOC * NSF). Finally, I teach several courses on equine exercise physiology. In addition to various qualifications as a lecturer, I am registered as a CRKBO teacher and are a number of courses accredited by the Royal Dutch sport organisation (KNHS) and the Dutch organisation for animal physiotherapy (NVFD).
sport horses escorted to international championships
satisfied participants of courses
At the moment there are no vacancies at Moxie Sport. Would you like to put in an open application? Or apply for an internship? Email your resume and short motivation to info@equineintegration.com
With great pleasure Moxie Sport works together with the following partners.